Find your favorites hockey tournaments thanks to the brand new website Hockey Family!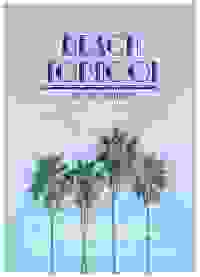 Sunday 23 June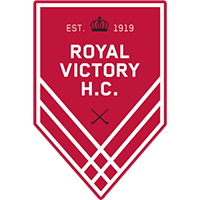 Royal Victory HC
28ste Royal Victory International Beach Tornooi voor U12-U14 ploegen
De examens zijn achter de rug. Hoog tijd om het begin van de grote vakantie te vieren door te hockeyen, te relaxen, met leuke beach games gevolgd door een Mega Dance Party.
Sunday 23 June
U12-U14
  
   1/3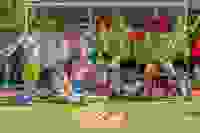 Friday 28 June - Saturday 29 June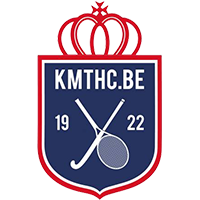 K Mechelen THC
Club Tropicana
Twee-daags gemengd hockey toernooi. De perfecte combinatie tussen hockey, fun en muziek!
Friday 28 June
Club Tropicana
  
   1/2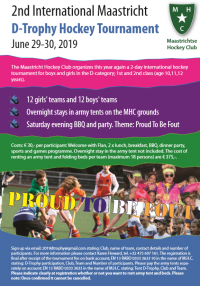 Saturday 29 June - Sunday 30 June

Maastrichtse HC
International Maastricht D Trophy Hockey toernooi
Two day international hockey tournament for D youth ( boys and girls in the U12- U14, 11 vs 11 on a full field). The perfect combination of hockey, games and fun.
Saturday 29 June
U12/U14 Boys
  
   1/1
U12/U14 Girls
  
   1/1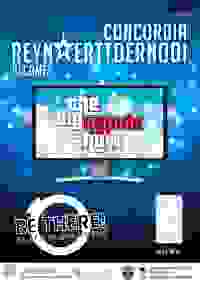 Friday 16 August - Sunday 18 August

Rapide (M.H.C.)
Concordia Reynaerttoernooi 2019
Internationaal recreatief seniorentoernooi in het Zonnige Zeeuwse Zuiden
Saturday 31 August

Parc Auderghem Hockey Club
Tournoi des Jeunes du Parc Auderghem Hockey Club
Tournoi de Hockey sur gazon (U6-U12)
Saturday 31 August
U10 - Girls
  
   1/2
U10
  
   1/2
U11 - Girls
  
   1/2
U11
  
   1/2
U12 - Girls
  
   1/2
U12
  
   1/2
U6
  
   1/8
U7 - Girls
  
   1/8
U7
  
   1/8
U8 - Girls
  
   1/8
U8
  
   1/8
U9 - Girls
  
   1/4
U9
  
   1/4
Your tournaments organized more easily and your participants better informed with Mitivu!
More information here